GC Spotlight: Giselle Bates, Group General Counsel, Allegis Group
.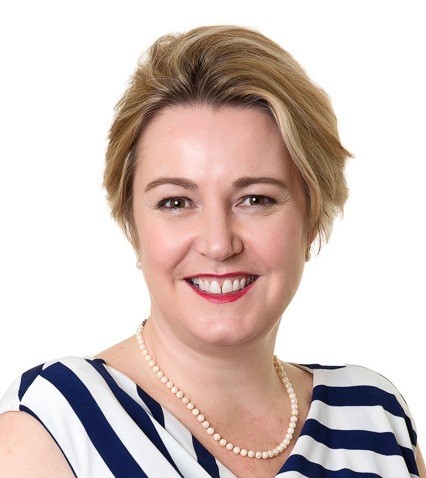 We are talking to General Counsels from different industries to get some insights on how they're navigating their legal departments during tough times.
This month, we spoke to Giselle Bates, Group General Counsel at Allegis Group and also an inspirational woman in law! Allegis Group is a global leader in talent management. Let's find out more from Giselle!
1. What have been your biggest challenges over the last few months?
Keeping my team motivated, engaged and feeling cared for. Many of my team are located in areas of extended government mandated lockdowns or areas with high COVID19 case numbers, so our offices are closed and will remain closed for the foreseeable future. One thing we did to make working at home more comfortable was send them all a printer and a large monitor since it became apparent they will be at home for a while. We have also done a lot of informal coffee catch ups over video call during which we have some fun playing a game and try not to talk about work.

2. What are your key priorities for the next year?
Same as above in relation to the pandemic. Otherwise, simplifying some of our processes and procedures in order to grow my team's abilities to do more sophisticated and value-added legal work and less of reviews of low value, low risk contracts. Also, working with the businesses the legal team supports to better understand their needs and improve our service to them.
3. Has your role in your organization changed / is it changing? If yes, in what way?
Yes, I always imagined that if we had to invoke a crisis management plan it would be in response to a technology or data related issue with loads of immediate legal issues, not an on-going, persistent pandemic with issues that crop up over a long period of time. My role for a quite a few months this year incorporated a significant amount of non-legal work related to being on the crisis management team, and assisting our businesses to react and cope as the coronavirus spread across our region. In addition, a few novel legal issues arose including issues around people leaving their country of residence and going somewhere else with the idea they could work there for an extended period, considering various government relief packages, looking at our real estate needs and assessing what we could do etc. We also had to consider various contractual issues around force majeure and other matters.

4. What are your thoughts on, or experiences with, legal technology and how do you envisage it changing the way your legal team operates?
We use an AI program to do all first line reviews of NDA's, customer contracts and procurement contracts. It makes reviews more efficient and cuts down on time taken to do them. We are working with the vendor of the program to produce a standardized departure table and to insert our preferred clauses into contracts as part of the review. We also use a common document management system which allows us to store emails and documents and access each other's work across APAC really easily. We are also implementing an online privacy tool in APAC through which data subjects can make requests about their data. All these tools are aimed at making us more efficient in performing and managing our work and servicing our clients better, both internal and external clients.
5. How do you think about the use of data relating to your legal department' activities (e.g. data relating to contracts, risk, tracking workflows, performance metrics, costs)?
We are a bit of a way from this in an automated sense but we do use data to track how long contract reviews are taking and where the hold ups most commonly occur to try and work out ways to save time and work more efficiently. And to aid our discussions with the business about how long a contract review should take!
6. Are there any specific changes, developments or trends that you expect (or hope) to see in the legal services industry?
I have worked with a few really experienced private practitioners who have gone out on their own or created lower cost environments. The quality and commerciality of their advice is excellent and the cost savings are significant. I would be happy to see more of these!
7. As a woman, do you think you bring a different perspective or approach to the role of a GC, especially one in the usually more male-dominated sectors?
I think the way women communicate and manage people can be quite different to the way men do, especially with other women. And I am obviously more aware than men generally of the challenges women face in a business environment, having experienced them myself over the course of my career. That certainly brings a different perspective to the role than most men can bring. I really enjoy mentoring the women in my team (my team is mostly female) but also I think it's important for younger women in the business to be able to see senior women leaders.
KorumLegal
Oct 28, 2020
By: KorumLegal
We are talking to General Counsels from different industries to get some insights on how they're navigating their legal departments during tough times.
In this GC Spotlight, we are featuring the..
Read Article
By: KorumLegal
This month on the GC Spotlight, we have Nadine Maurellet, Group General Counsel of The Hongkong and Shanghai Hotels, Limited, a luxury hospitality and real estate group. Nadine shares with us what a..
Read Article