Consultant Life - What it looks like during a pandemic
.
Lockdowns in many countries have gradually started lifting. However, life is still far from normal. Personally, it feels a little weird – it's an eerie calm sort of feeling. There has never been a lockdown in Hong Kong and though bars and cinemas have resumed operations, I will say that life is not the same as it was pre Covid-19, and it probably won't ever be. Getting your temperature checked before entering any premises, not being let into cafes or restaurants without a mask, worrying about makeup transferring onto my mask, not being able to hug family and friends I'm meeting after what feels likes a year (side note: I love hugs!) is all part of the new normal we're adjusting to. We're all experiencing ups and downs and it's a very natural feeling. It's also great to hear that you're not alone. So, this month, we've been checking in with our legal consultants here at KorumLegal, who are dispersed across the globe, to see how they're doing. They have shared their ups and downs as well as tips on how they've been powering through.
---
Lissa Montisano-Koen – USA
Being based in the states, what's your lockdown experience been like? What impact has it had on you professionally and personally?
Well, it has been strange…..last time I drove my car was on 13 March! According to my son, he can't remember the colour of the inside of any of our cars!! Personally, I think this unprecedented event has impacted us all in ways that we can't imagine yet. Moving from a social world to a social distancing world feels like you are characters in a Sci Fi movie, where every day blends with another and has forced us to create routines to help identify which day of the week we are on. Professionally, I have been blessed in my career with the ability to work from home, so the only challenge has been losing my home office to my husband and having to create a workspace somewhere else in the house. Making a space within the shelter in place to focus on work has helped me become more effective and using the time to accomplish short goals. I have learned that the internet is a lifeline…..so we are having virtual family nights, virtual happy hour with friends, lots of bike rides and walks! I miss my hairdresser terribly though!
What advice or hacks would you give to fellow consultants and to the wider community?
I'd say have a schedule……projects or tasks for each day of the week, and leave the weekends for what they are, no work and use what you have to make the best of it. Routines help the day feel less burdensome and more "normal". I have approached the whole thing with a gratitude outlook, thankful for what we have and hopeful that this too shall pass.
---
Gretchen Lennon – Switzerland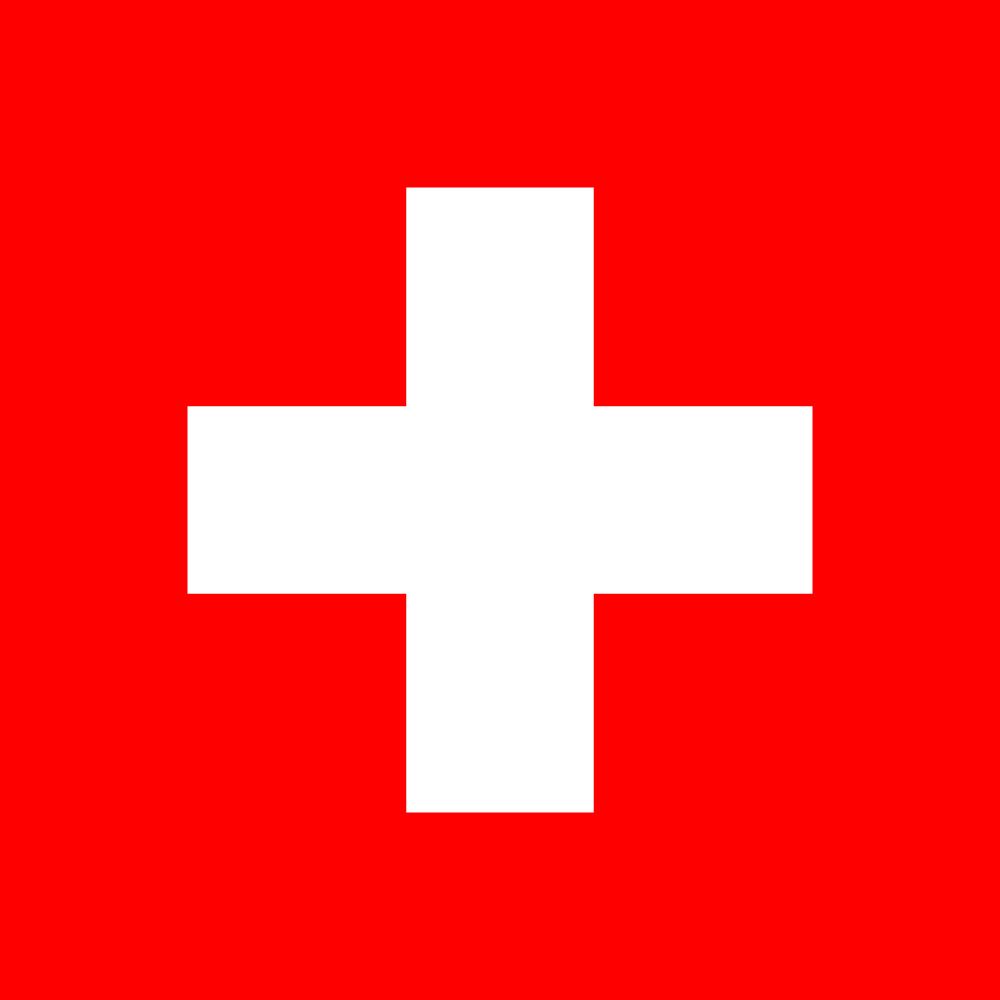 Hey Gretchen! Is there a lockdown in Switzerland? If so, how's it going for you?
From about mid-March, Switzerland introduced restrictions whereby we could only leave home to exercise or go to the supermarket or pharmacy. However, the maximum number of people that were permitted to meet (i.e., to exercise together) was up to 5, so we have been very fortunate here in that we have always been permitted to see friends/family who live nearby to go for walks or bike rides together, etc. Indeed, when "lockdown" was first introduced it was still in the middle of the ski season, but with the ski lift closed, lots of people, myself included, continued to go ski touring instead.
From a professional perspective, as I mostly work from home, my working conditions have also not been particularly affected either. I sometimes use a co-working space in the centre of Verbier, which the owner has kept open to members only during lockdown, and no more than five people are permitted to be there at any time. We have a system where you just have to notify in advance if you want to use it, to ensure we are still adhering to social distancing requirements within the co-working space. I've been very grateful to still have this available to me to get out of the house for work/a change of scenery at times.
Thankfully, restrictions are starting to lift, shops, bars and restaurants are re-opening, and the general mood in the community is certainly lifting too!
What have you been doing to get you going? Got any tips for us?
Being able to get out of the house at least once a day for exercise, or even just a walk to the supermarket, have been crucial for my mental health. As has switching off the news, although I probably didn't realise how much the consumption of news was negatively impacting me until about 2-3 weeks into lockdown! I'm also trying to carry on with work, but also accept that my productivity levels don't match what they used to be. Even though my circumstances, both personally and professionally, are much less demanding than what I understand a lot of other people are dealing with (i.e., home schooling, or potential job losses, etc.), lockdown has definitely had an impact on everyone.
---
Cami Leung – Belgium
Hey Cami! What does lockdown look like in Belgium? How has it affected you personally and professionally?
The communication from the government was confusing - especially because I do not speak French or Dutch very well. Apart from that, the lockdown has been calm and pleasant. The beauty of living in Belgium is that there is plenty of space, and the weather here has been much warmer than when I first arrived 3 years ago, so I am working and enjoying the sun in my garden almost every day.
Professionally, there is limited impact because I am an independent consultant so work from home has been my lifestyle. But since all the networking events have been cancelled, I miss the opportunity to meet new clients.
Please share some tricks on how you've been dealing with the lockdown.
Two things:
Keep up with the workout routine to stay fit and healthy
Maintain self-discipline because this is not a staycation!
---
Richard Dormer – Hong Kong
Hey Richard! Can you share with us two thoughts on how you've remained motivated and productive during the slowdown here in Hong Kong?
Routine
The word "routine" can have negative connotations and has often made me wish I was somewhere else. But in times of disruption, whether it's working remotely or in isolation, establishing a new routine is key. The routine could begin with exercise every morning, I have put together a little home gym, or any other pursuits, prior to logging on. Even if it is not always adhered to (and it shouldn't be), having a structured day is a framework for getting things done
Measurable goals
Setting goals always helps to motivate and focus. But in uncertain times, in the absence of the usual triggers and buzz of the workplace, it is the setting and achieving of short term, tangible, measurable goals that can create and sustain momentum. Especially in situations of self-isolation, or in jurisdictions with a long-term lockdown, where there are macro level factors and outcomes that are beyond one's control
Also, thank you Richard for suggesting this great idea!
---
Gillian Kang - Singapore
Hey Gillian! What have you been doing recently to keep yourself busy both personally and professionally?
Personally, aside from brushing up cooking skills and spending time pottering in the garden, I have been volunteering to help. There was the digging up and donating of old laptops to social initiative Engineering Good, that refurbish used devices for kids from disadvantaged families, who need to do Home-Based Learning (that was put in place by the government at the start of April) but have no access to laptops. Spreading the word for it and volunteering to help with their deliveries. Then next, there will be the morning deliveries of food to foreign worker dorms under the Willing Hearts scheme. If there is anything that many of my friends have been engaged with, it has been the foreign worker crisis that Singapore is currently dealing with. We can all come together to make a tough situation better, if we just stop finger pointing and deal with the realities of need. Something the US and China could learn from. I have also been watching wonderful artistic performances online, and this has been heart-warming and soul-lifting. We need art in our lives, as much as we need our economics.
On the work front and professionally, I have been reaching out to contacts, to find out more how our business model of 'alternative legal services provision' can assist in terms of people, process and technology. I have been using my time to watch virtual legal webinars online. This has been great, as there are so many great offerings out there, from Legal Geex, Fringe, Crafty Counsel, ACC. I have been attending data governance courses from my alma mater (NUS) to hone skills. These were on my schedule and agenda already, as I had to apply for them since February, but the university was really nimble and resourceful when the Circuit Breaker forced them to bring an attendance course online, and participants were forced to work on PowerPoint presentations via breakout rooms using Zoom. We sometimes underestimate ourselves. What was moaned about as being difficult and impossible, the transition to digital transformation and tech readiness, has suddenly moved with lightning speed. Necessity is the mother of invention.
Learn more about Gillian's inspiring Covid journey (so far) here
Satinder Sohal
May 19, 2020
By: KorumLegal
At the beginning of last year, Lisa left the more 'conventional' legal practice to join the 'Gig Economy' as a legal consultant because she wanted more flexibility with her time. Her first gig was a..
Read Article
By: KorumLegal
Hi Grace! Can you tell us a little bit about yourself?
I was born in Guangzhou, but I grew up in the (sleepy but charming) city of Lower Hutt, New Zealand. I've always dreamed of living in Hong..
Read Article